About M. Scott Brauer photo archive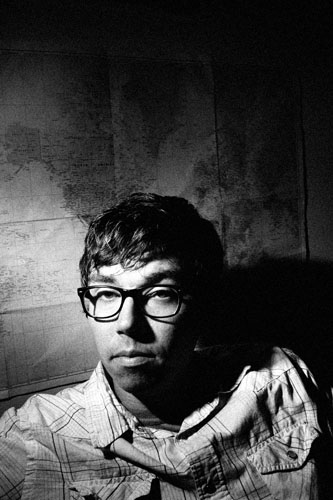 M. Scott Brauer
is a photographer based in Boston, Massachusetts. Born 1982, Landstuhl, Germany, to American parents. Graduated with honors from the University of Washington with dual degrees in philosophy and Russian literature and language in 2005. Interned at Black Star and VII New York in 2005. Worked for daily newspapers in 2006 and 2007: the Northwest Herald in suburban Chicago, and the Flint Journal in Flint, Michigan. Moved to China in 2007 to pursue freelance photojournalism.
Select stock syndicated through Redux Pictures.
Clients and publications include:
Time, Esquire, Bloomberg Businessweek, Bloomberg Markets, Stern, The Simons Foundation, Le Monde, M Le Magazine du Monde, Süddeutsche Zeitung, ProPublica, Smithsonian, Wired, Edutopia, The New Republic, Newsweek, The Chronicle of Higher Education, Education Week, The New York Times, Mother Jones, Fader magazine, the Wall Street Journal, Polka, National Geographic online, The Verge / Vox Media, NPR, Montana's Office of Tourism, MIT News, MIT Resource Development, MIT Technology Review, Roads and Kingdoms, Foreign Policy online, Wired.com, NewYorker.com, Dagbladet Information, MSNBC, Bosch, the Asia Society, New Scientist, Time Asia, Morgenbladet, De Tijd, Foundation Medicine, That's Shanghai, Epsilon (Greece), Vision magazine (China), Lufthansa, Bosch, Amity Foundation, Pfrang Association, Merck, Colorlines, World Magazine, Map Magazine (China), AM New York, and XAOC magazine.
Awards include: American Photography 36 – Selected 2020. American Photography 35 – Selected 2019. American Photography 34 – Chosen 2018. American Photography 33 – Selected (3) 2017. American Photography 32 – Selected 2016. Time's 100 Best Photographs of 2015 (2). Boston Press Photographers Association – 1st place Portraits, Honorable Mention Animals 2015. American Photography 30 – Chosen 2014. New York Times Lens Blog Portfolio Review 2014. Boston Press Photographers Association – Pictorial, Honorable Mention 2014. Grand Prix – Feztiv Art Shanghai 2010. Awards of Excellence (2) – The 2010 Visual Culture Awards – Honorable Mention 2009. Atlanta Photojournalism Contest – Sports Action 2009. The Visual Culture Awards: Portrait Award of Excellence, Founder's Honours 2008
Exhibitions include: The Politics of Images (Brazil) 2018. International Festival of Photography (Brazil) 2017. Feztival Vizualizator 2016; Winning the White House – MANA Contemporary / International Center for Photography 2016; Flash Forward Festival exhibition 2016; "This is the Worst Party I've Ever Been To." – Solo exhibition at BG Press Photo 2016; Organ Vida Festival 2016; Kaunas Photo Festival 2016; LUMIX Festival for Young Photojournalism 2016. Flash Forward Festival slideshow 2014; Fiesta de la Fotografía de BlankPaper projection 2013; Mapping the Flaneur – Collective Encounter at Format 2011; "Giving Trees" presented by the Magnum Foundation (NYC); "Scene on the Street" at Vermont Photo Space; Jue Art and Music Festival (Shanghai/Beijing); Feztiv Art at Art + Shanghai 2010; Visual Culture Awards exhibition 2010; Daniel Cooney Emerging Artists Auction 2010; Look3 Your Space 2009; The Gjon-Mili Award Exhibition (Prishtina, Kosovo) 2006; The Ian Parry Scholarship Award Exhibition (London, England) 2005.
Portfolio:
http://www.mscottbrauer.com/